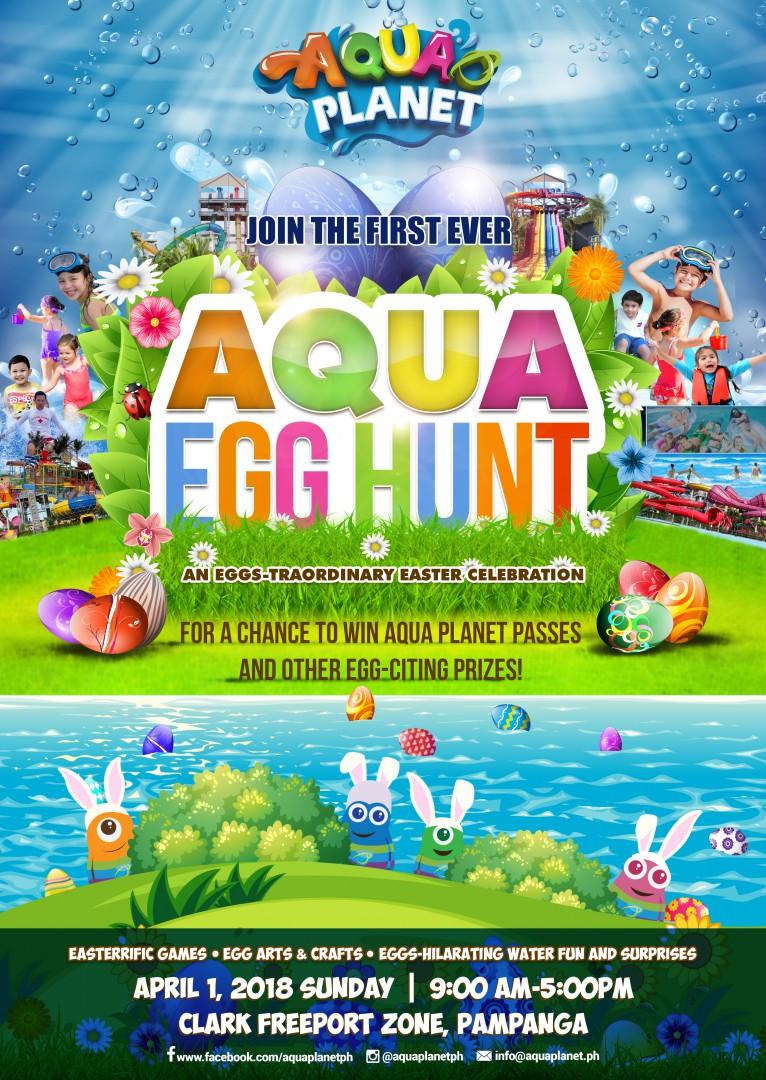 EGG-CITING EGG-VENTURE AWAITS AT AQUA PLANET
In celebration of Easter Sunday last, Aqua Planet mounted the first ever Aqua Egg Hunt and the Egg-citing Arts & Crafts Contest that took place at the Kiddie Area and Center Island respectively last April 1, 2018. Guests only needed to pay the regular ticket rate and register to participate on the said activities.
The little troopers carrying their buckets were gathered at the activity area decorated in a tropical wonderland located at the Center Island to prepare them for a mission to hunt down hidden eggs. Kids were ushered by lifeguards leading to the playground where hundreds of brightly colored eggs were scattered around the zone. The kids were delighted to receive bags of candies, discount vouchers and merchandise upon redemption of splashing prizes.
Following the traditional Easter activities,the children supervised by their parents sat down for an afternoon of egg painting activity as they expressed their creative freedom and individualism using watercolor paints. Finished works were displayed at the front where there were 6 winners picked by the former General Manager, Rafarel Suarez. Winners took home a pair of tickets, merchandise and a plaque of appreciation.