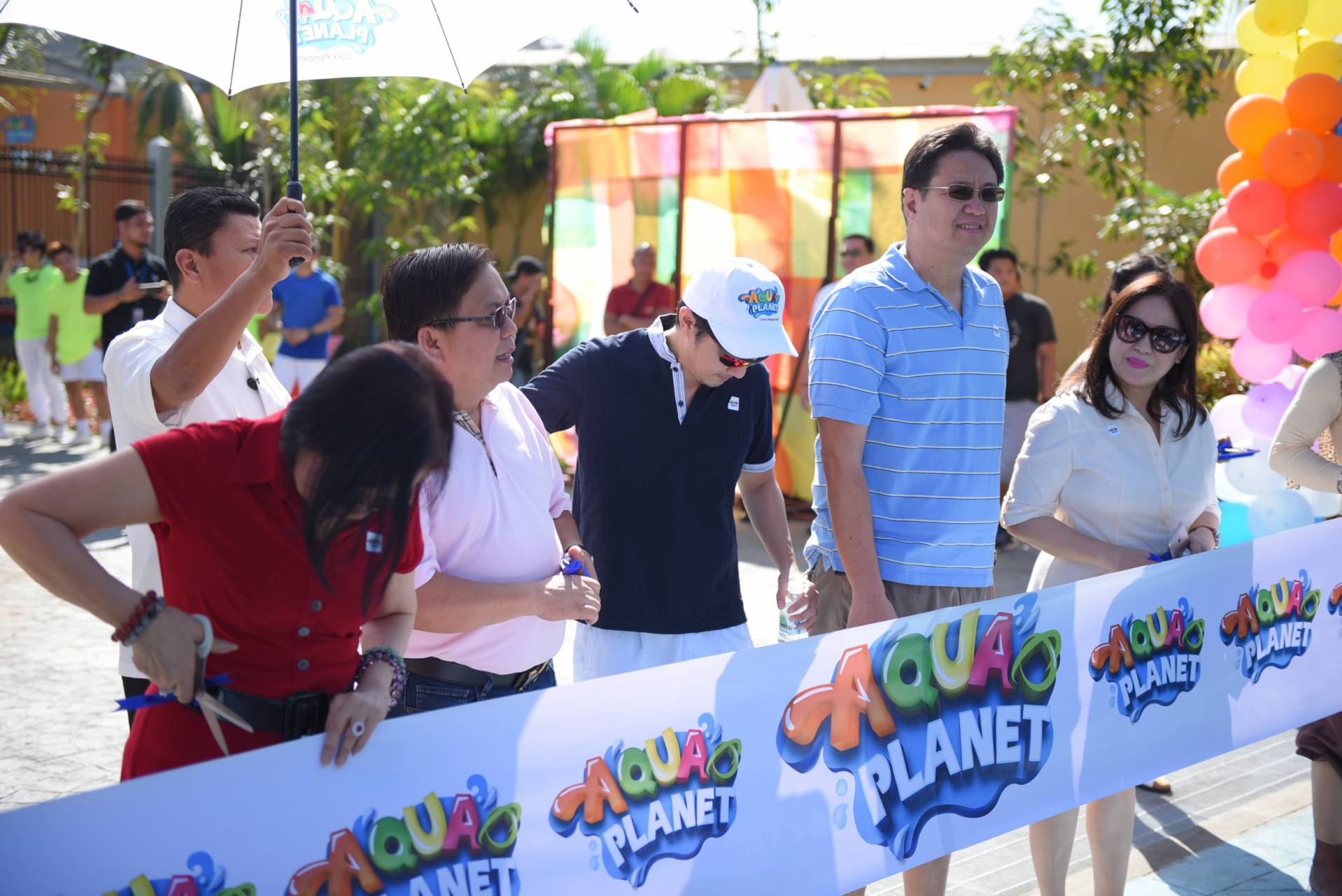 THE GRAND LAUNCH OF THE BIGGEST WATER THEME PARK IN THE COUNTRY
On February 24, 2018, the newest, most modern and one of the biggest water theme parks in Asia officially opened its gates to the public. During the morning, a baibai ceremony and dragon & lion dance were held in the Acacia Plaza to bring luck in its inaugural season.
Notable VIPs, members of the press and adrenaline junkies enjoy a day of music and fun in celebration of the much-awaited launch. The ceremonial ribbon-cutting was led by Dr. Irineo "Bong" Alvaro Jr., President and Chairman of BBI. Joining him were PAGCOR Chairman and Chief Executive Officer Andrea Domingo, BCDA President Vivencio Dizon, CDC President Noel Mananki and DOT Region III Director Carolina Uy.
"Aqua Planet is one of the best water worlds I have seen even compared to those that are in United States and the other countries." said Andrea Domingo, PAGCOR Chairman and Chief Executive Officer.
After the ceremony, thousands of guests some already in their swimming gear could not contain their excitement as they ran towards the turnstile area to get inside the park. Guests were welcomed to a carnival-themed setting where they were entertained by stilt walkers, jugglers, modern dancers and our own cuddly creatures called Bubblies.
A cover band serenaded the guests in Central Plaza playing modern hits and songs from the late 90's. Fun game booths were set-up across the park to heighten the fun and excitement.
Former child actor turned international DJ, Tom Taus, turned up the heat playing pulsating beats at the Wave Pool making guests dance their worries away while enjoying the tidal waves. Guests were amazed to see themselves on the screen through a livefeed being displayed on a massive 600-inch LED Wall.
With plenty of attractions built in an emerging aerotroplis, the launch of a world-class facility, Aqua Planet, leaves a further impression why Clark is the next tourist destination.